On occasion, due to patient volume, we may check in our last patient earlier than 6:30.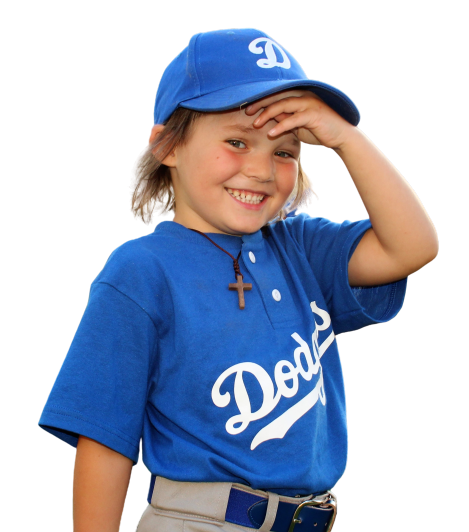 Community Partnerships

Health Matters is a beacon of the community. Listed below are some of the organizations we are proud to have supported over the years.

For more information on our continuing outreach please contact Summer Farris.

Aging & Family Services Meals on Wheels
Aging & Family Services-Olympics
Allegany College of Maryland Employee Health Fair
Allegany College of Maryland Nursing Program
Allegany College of Maryland Professional Administrative Support Staff Association
Allegany College of Maryland PTA Club
Allegany County Animal Shelter
Allegany County Branch NAACP
Allegany County Habitat for Humanity
Allegany County Health Department Mental Health
Allegany County Human Resources Development Commission
Allegany High School
Allegany High School After Prom
Allegany High School Band Boosters
Allegany High School Cheerleading
Allegany High School Girls Soccer
Allegany High School Boys Soccer
Allegany Mineral Counties Crime Solvers
Allegany Youth Enrichment Program Services
American Brain Cancer Society
American Cancer Society
American Heart Association
ASE - All Star Express
Augusta Church of Christ
Avon 39 The Walk to End Breast Cancer
Bedford County Humane Society
Bel Air Elementary School PTO
Bishop Walsh Athletic Association
Bishop Walsh School
Bi-State Little League Baseball
Bonnieview Ministries
Bowman's Addition V.F.D.
Bradley Bridges Fundraiser for Helmet
Burlington United Methodist Family Services
Burlington Volunteer Fire Dept
Calvary Assembly of God
Calvary Cares
Canal Place Authority River Park Project
Career for Center & Technical Education
CASA of Allegany County
Claystreet Development Center & Workshop
Community Trust Foundation
County United Way
Cresaptown Volunteer Fire Dept
Cumberland Area Triers
Cumberland Co-Ed Wood Bat League
Cumberland Composite Squadron
Cumberland Girls Softball Association
Cumberland Gymnastics & Cheer
Cumberland Heat Softball
Cumberland Saints
Cumberland Theatre
Cumberland YMCA
Cumberland YMCA-Camp Bright Star
Dapper Dan Club of Allegany Co Inc
Delta Gamma Foundation
East West Stars Gymnastics
Emma Hensel Benefit
Family Junction Inc
First Presbyterian Church of Lonaconing
Fraternal Order of Police Lodge #90
Fort Ashby Baseball
Fort Ashby Little League
Fort Hill High School
Fort Hill High School Band
Fort Hill High School Boys Soccer
Fort Hill High School Cross Country Parents Association
Fort Hill High School F Club
Fort Hill High School Softball
Frankfort After Prom Committee
Frankfort Athletic Booster Club
Frankfort Athletic Department
Frankfort Colts
Frankfort High School
Frankfort High School Bandboosters
Frankfort High School Football
Frankfort High School Girls Basketball
Frankfort High School Girls Softball
Frankfort High School Mat Club
Frankfort Middle School
Frankfort Youth Basketball
Frankfort Youth Softball
Freedom Fastpitch
Friends Aware
Friends of Acrobatics & Tumbling
Friends of Felines and Ferals
Frostburg State University Foundation
George's Creek Fireworks
George's Creek Promotion Council
Good Will Fire Company of Lonaconing
Great Allegany Run
Gulf War Memorial Inc
Hampshire County Diabetes Coalition
Harmonies for Hope
Highland Arts Unlimited Inc
Howards 25K Run
Intensity Travel Softball
Iron Furnace 5K
Jane's Place Inc
Jennie M Shaffer Memorial Scholarship
Jim Broome Christmas Tournament
Jim Miers Golf Tournament
Joanna M Nicolay Melanoma Foundation
Joel Knotts Benefit
Joy's Fight
Keyser Girls Youth Softball
Keyser Gold
Keyser Grapplers
Keyser High School
Keyser High School Athletic Association
Keyser High School Athletic Boosters
Keyser High School Band
Keyser High School Band Boosters
Keyser High School Baseball
Keyser High School Boys Basketball
Keyser High School Boys Cross Country Team
Keyser High School Cheerleaders
Keyser High School Football
Keyser High School Girls Basketball
Keyser High School Girls Soccer
Keyser High School Girls Softball
Keyser High School Golf Team
Keyser High School S.A.D.D.
Keyser High School Tennis
Keyser High School Track
Keyser High School Volleyball
Keyser High School Weightlifing
Keyser High School Wrestling
Keyser Kometz Cheerleading Squad
Keyser Middle School
Keyser Middle School Basketball Camp
Keyser Middle School Girls Softball
Keyser Outlaws Baseball
Keyser Primary School
Keyser Rotary Club
Keyser Steelers
Keyser Summer League Basketball
Keyser Youth Wrestling
Keyser-Mineral County Public Library Association
Kiwani's Breakfast Club
Lady Outlaws
Laurel Highlands Travel Softball
Lavale Athletic Association
Lavale Soccer Club
Lighthouse Christian Academy
Lumber Jacks
March of Dimes
Maryland Association of Social Services Boards Foundation
Maryland Dare Officers Association
Maryland Nurses Association District 1
Maryland Sheriffs' Association
Maryland Theatre Arts Company
McBee Scholarship Fund
Meyersdale High School Athletic Boosters
Meyersdale High School Band Boosters
Meyersdale High School Girls' Softball
Meyersdale Relay for Life
Meyersdale Volunteer Fire Dept
Midland Little League
Mineral County All-Stars Baseball Sponsor
Mineral County Family Resource Network
Mineral County Gems
Mineral County Golf Scholarship
Mineral County Special Olympics
Mineral County Technical Center
Mini-Miners Gems Dance Team
Miss Maryland Organization
Mountain Mambas
Mountain Maryland Community Diabetes Walk
Mountain Maryland Search & Rescue
Mountain Ridge High School
Mountain Ridge High School Cross Country
Mountain Ridge High School Football Parent Association
Mountain Ridge High School Wrestling Association
Mountainside Marines
Maryland State Police Barrack Explorer Post 52
National Child Safety Council
National Day of Prayer
National Marbles Tournament
New Creek Primary School
North South Football
Outlaws Travel Baseball
Outrun ALS
Pageant of Hope
Patriots Football
PKR Cheer
Playmakers Baseball
Post 13 Baseball Team
Potomac Council Boy Scouts of America #757 Inc
Potomac Fire Company
Potomac Highlands Soccer League
Potomac State College Athletics
Potomac State College Baseball
Potomac State College Softball
Potomac Valley Athletic Association
Potomac Valley Athletic Association Soccer
Potomac Valley Hospital 5K Run
Potomac Valley Hospital Breast Cancer Awareness
Potomac Valley Hospital Foundation
Potomac Valley Lions
Potomac Valley Phenoms
Queen City Marathon
Queen City Striders
Ridgeley Rams
Riverside BMX
Rocky Gap Triathlon
Ron Mathias Scholarship
Ron Mathias Softball Tournament
The Salvation Army
Sara Janene Powell Beyond the Barre
Sarah's House
Save the Keyser Pool
Shriners Childrens Hospital
Silver Hoop Classic Tournament
South End Rod & Gun Club
Special Olympics
The Children's League
The Cumberland YMCA
The Holding Hands for Haley Foundation
The Red Huddle
Tri-State Toxic Girls Softball
Trojan Athletic Association
Union Rescue Mission
Upper Potomac Shrine Club
Wamba Caravan #89
Warm the Children
Washington Middle School Basketball
Washington Middle School Softball
We Fight for Nate
West Virginia Association of School Nurses
West Virginia Coaches Association
West Virginia University Foundation Inc
West Virginia University Medicine Potomac Valley Hospital Fund
West Virginia Youth Volleyball Club
Western Maryland Food Bank Inc
Western Maryland Fusion Softball
Western Maryland Gymnastics Academy
Western Maryland Junior Chamber
Western Maryland Street Rod Association
Westmar Middle School
"Whiskers, Inc"
White Oak Lanes Youth League
Why Settle Be Great Basketball
Willow Creek Adult Care Center